3rd Birthday Meeting, Sept 2011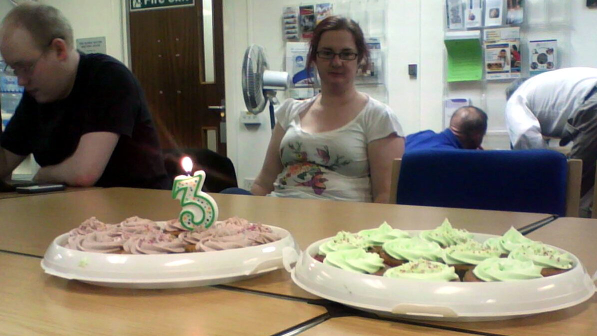 Happy Birthday to us, and thanks (once again) to Andrea for the baking. Yum!
During the meeting we learnt lots about:
How to make your router more useful

Improvements in LyX

How to Hang out in a google circle

Just what the heck is going on with OpenOffice/Libre Office, etc
and plenty more. Thanks to everyone that contributed.
If you have useful links or things to say, please post them as comments.
John's handout about LyX 2 is available below: LyX 2 the ultimate document software His updated BibTeX_styles_catalogue_for_LyX is now available.
Past Meetings